Did you know there are many different ways to make money blogging. There are different options for different bloggers and their blogs. One of the most popular methods of making money blogging are ads (AdSense) and affiliate marketing by far.
If you're just starting to make money with your blog, you're probably wondering about AdSense vs Affiliate Marketing and whether ads or affiliate marketing makes more money.
AdSense vs Affiliate Marketing
What is AdSense?
AdSense is an Ad Network owned and run by Google.
If you spend more than 10 minutes on the internet, it's impossible to not have seen one of their ads. It's probably the most popular Ad Network around.
Bloggers make money by placing ads from AdSense and other networks like Mediavine on their blog. They're paid based on number of impressions or sometimes on a Pay-Per-Click basis. AdSense and other Network Ads can offer a steady stream of income if you have the traffic to your blog.
Ad Networks
There are a number of Ad Networks around. Most have certain blog status requirements before you are allowed to join and start making money from ads.
Some networks are easy to join even if you're a brand new blogger with little traffic. Other networks require a history of high blog traffic, that you blog about certain topics and they may even require then be the only network you use.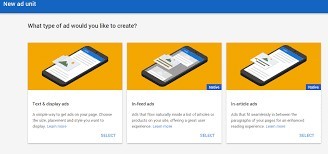 Ads placed by the network on your site are generally rotating ads which will show different ads targeted to your visitors. The network will try to do its best to display ads relevant to both your content and your visitors.
Pros and Cons of Ad Marketing
However, you have no control over the ads shown on your site. Often, the network will require exact placement on your site as well, so that you cannot chose where the ads should go.
One advantage of ads is that they work on any page of your blog. So every page or post on your blog has the potential to make you money.
Despite sometimes stringent signup requirements and lack of ad control, ads are a great, nearly passive way to make money blogging.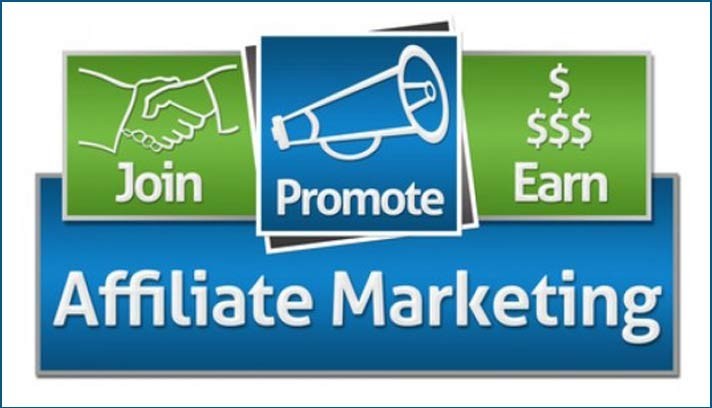 Affiliate Marketing is when you sign up to advertise a product or products for a specific brand.
When a customers purchases a product or service through one of your links or ads, you will earn a commission.
Affiliate Networks
You can also do affiliate marketing through an Affiliate Network which will offer you access to a variety of brands. Affiliate Networks may pay on a Pay-Per-Click and/or a per purchase basis. An example of an Affiliate Network is ShopStyle Collective.
Pros and Cons of Affiliate Marketing
Making money with Affiliate Marketing offers more ways to promote and market the products than Ad Networks do. You can write reviews or articles promoting your affiliate products. You can also share them on social media like Pinterest.
Affiliate Marketing has much higher earning potential than Ad Network ads do. And many bloggers claim it's easier to make money with Affiliate Marketing when you have less traffic than you would need for ads.
One drawback with Affiliate Marketing is that some of your ads and links will only appear on specific pages or posts rather than on every page of your blog like ads. However, you can solve this by adding an affiliate ad or widget to a sidebar.
The requirements for joining an Affiliate Marketing group vary widely depending on the brand or network. But many are very friendly to new bloggers and easy to join.
With Affiliate Marketing, you are also in ultimate control of what products and what ads or links are placed on your site. This means much more targeted advertising which always yields better clicks, sales and money for you.
Which is Better for Making Money, AdSense or Affiliate Marketing?
The Winner? Affiliate Marketing makes more money blogging.
I'm just going to flat out say it, Affiliate Marketing may require a bit more work than just throwing up a few ads on your blog, but Affiliate Marketing is definitely the better way to make money with your blog.
Let's look at why most bloggers agree with me.
Peanuts vs. Paychecks
Making money with Ad Networks like AdSense requires decent traffic if you want to make more than just pennies. With Ad Networks, you are generally paid a few dollars per 1000 page impressions.
With Affiliate Networks, you may earn as much as $50 per sale or more. Affiliates are generally paid either a set commission for each sale or a percentage of sales. And some sites give you credit for sales associated with your links even if the shopper buys an item other than the one you advertised! Nice deal.
Targeted Advertising
Because you can choose the products you promote, Affiliate Marketing can be much more effective, even if you have a small audience. You can choose the products and brands that are the perfect fit for your audience rather than relying on the Ad Network's algorithm.
Affiliate Marketing also offers more ways to promote products including:
Banner ads
Add links
Review posts with links
Related posts with links
Promotion on social media like Pinterest
And more!
Losing Credibility
Let's be hones, network ads can also be sleezy. A few well placed ads may be okay but when your site is covered in ads, it can undermine your blog's authority and credibility. Credibility and trust are important if you want to grow your blog, become an expert in your niche and create a community of followers.
When done right, you can introduce your Affiliate Products to your readers as an answer to one of their common problems. Readers flock to articles that help them solve a real problem. And if you can find the perfect product that helps, win-win.
How Slow Can You Go?
Another problem with Network ads is that they can often slow down your site which is bad for your visitors and SEO. You have no control over the external scripts that control the ads and some of them can be very, very slow to load.
Affiliate Network ads are generally done through a simple link. It may accompany a smaller banner image but a simple link isn't going to slow down your site like the Network Ad scripts do.
A Little Example
A few months ago, back when we were still selling WordPress themes, I wrote up a tutorial on how to purchase WordPress hosting and install WordPress. It took me about 2 hours to put together this tutorial. The tutorial included an affiliate link for a web host that I recommend (fully disclosed…you have to disclose).
Over the course of about 8 months, I made $2000+ dollars off this single tutorial. Not bad for 2 hours of work and very little promoting of this page. This is the power of Affiliate Marketing. Imagine what you can do with multiple posts and social media marketing, etc.
A Few More Examples
Some bloggers publish their income breakdowns online. If you're interested in learning the best way to make money blogging, studying the methods of successful bloggers can be very educational.
Should You Give Up AdSense Ads in Favor of Affiliate Marketing?
If AdSense ads are working for you, there's no need to abandon them totally.
Many highly successful bloggers use AdSense ads. BUT they use them in conjunction with Affiliate Marketing. And their income reports suggest that they make a far larger part of their income from Affiliate Marketing.
So, if you're relying on ads to make money blogging, you should definitely add Affiliate Marketing to your money making strategies.
Final Thought
Ad Networks like AdSense and Affiliate Marketing are both valid ways to make money blogging. But Affiliate Marketing definitely has much higher earning potential for your blog. If you haven't added Affiliate Marketing to your money making strategy yet, I recommend you should start today.
These are some thought about which way is better at making money online, now we just have to go ahead and do it and take action.
Thanks For Reading,
MoreMoneyAffiliate