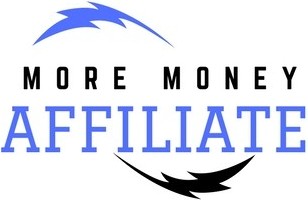 ---
Can I Still Make Money In Affiliate Marketing
If you don't already know the basics of affiliate marketing, no worries, let me explain. Affiliate marketing is when you earn money by placing an affiliate link on your website or social media account, and have people purchase through your link. Basically, as an affiliate, you promote a product offered by another business.
Seriously, you may be thinking about skipping affiliate marketing altogether. Maybe it sounds like it's too hard or that it will be a waste of time, or that your followers just won't be interested.
If you ask me, that's leaving money on the table! And if we're going to build hugely profitable blogs, we just can't do that. We have to at least give affiliate marketing a try, right? We don't want any regrets later in life about not at least trying it.
As long as we're truly providing value for our audience, this shouldn't be an issue. The number one thing is to focus on creating epic content first, that will go a long way with google.
Don't worry if you don't have traffic at the moment, get started with affiliate marketing. Something you write now could get unlimited traffic in a few months' time and then you've missed a golden opportunity to earn affiliate money.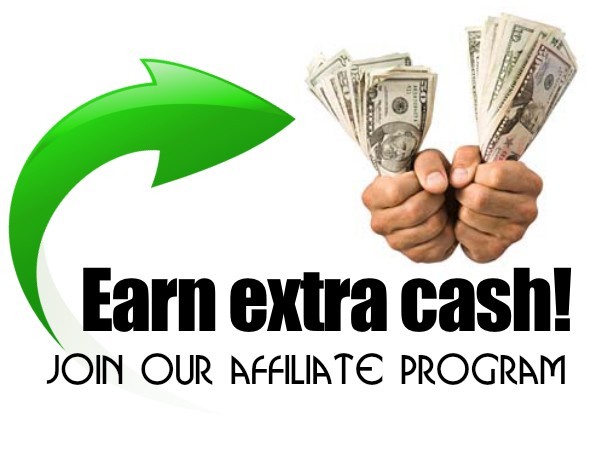 1. Affiliate marketing is an inexpensive way to start earning money from your blog. You don't even have to create a product yourself. Woop woop!
2. You can create just one blog post or social media post, and potentially earn money from it years down the line, as long as you maintain it and keep generating traffic to it.
3. You can earn a passive income doing what you already do, while promoting products that you already use and benefit from.
4. Affiliate links are much cleaner than ugly banners and ads. Ugh.
5. You actually don't even need a website to get started. You can use social media to build your business by promoting affiliate products!
Most importantly, you help your readers find quality products that they will love and find useful.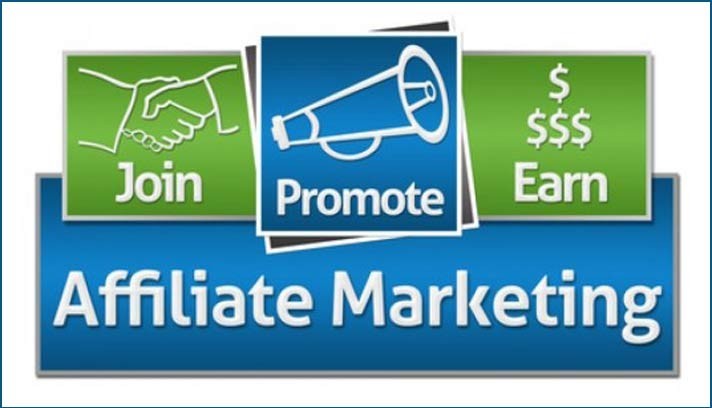 Making Money From Advertising
If you look at many websites, you will probably notice that there are banner advertisements displayed on most pages. If you are a newcomer to the scene, you might think that you must either be a company or that your site must be famous before you can get advertisers, just as it is the case in hard copy publications.
In reality, anyone with a website can get advertisers. While it is true that if your site is well-known, you may get companies contacting you to offer to advertise on your site, you can get advertising revenue even if you are just starting out and your site is relatively unknown.
The way to do this is to join as an "affiliate" of various companies or sites, either directly, or through an affiliate network. An affiliate network is simply an intermediary with whom you can sign up to get advertisers (as opposed to dealing with individual companies separately).
Before joining any program, you should probably be aware of the different payment schemes available.
Pay Per Impression (CPM)

Here, you are paid according to the number of times the advertiser's banner is displayed on your site. The amount you earn is typically calculated based on the number of thousand impressions of the banner (impressions = number of times the banner is displayed), often abbreviated CPM (cost per thousand, with the M being the Latin numeral for thousand).

That is, $5 CPM means that you get paid $5 for 1,000 displays of the banner. In general, the amount paid is usually small, but it is easy to earn since every time a visitor loads the page, you earn. This is known as a "high conversion rate". Needless to say, this method will allow you to automatically earn more if your site attracts a lot of visitors.

Pay Per Click (PPC)

When you are paid per click, you are only paid when visitors click the advertiser's banner on your site. The amount paid is usually higher than the pay per impression scheme. Whether you get a high conversion rate here depends on the banner (whether it attracts people to click it), although in general, it has a higher conversion rate than the pay per sale method.

A high traffic site will probably enjoy a higher click rate than a lower traffic site, although you will probably get better results if your banners are carefully selected to suit the target audience of your site.

Pay Per Sale or Lead (sometimes referred to as Cost Per Action, or CPA)

While you will probably get the highest payment rates with this method, it has the lowest conversion rate of the three schemes. You will only earn if your visitors click through the banner and either purchase an item from the advertiser or take some other prescribed action (eg, sign up for a service). Like the Pay Per Click method, you get much better results if you carefully select your advertisers to suit the target audience of your site.
In general, to avoid wasting resources in issuing cheques for very small amounts, advertisers will usually accrue the amount owing to you until it reaches a certain level (such as $25) before they pay you.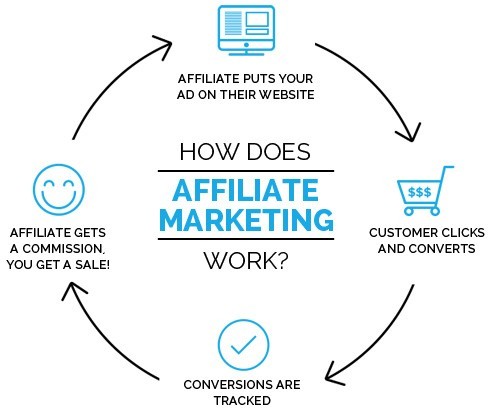 Amazon
Amazon is currently the most popular e-commerce site in the entire world, and with that they've obviously established an extremely reputable brand. Their associate (affiliate) program is widely used by affiliate marketers and can convert quite well if you know how to market properly.
As long as you live within an approved state or country (residents of Arkansas, Colorado, Maine, Minnesota, Missouri, and Rhode Island are not allowed to participate) they aren't very picky about accepting people into the program.
The first thing you need to make sure you do before you try joining Amazon's program is to have a relevant website. Amazon requires a website for their application process. My recommendation is to get yourself set up with a website if you don't already have one. Amazon will verify your website.
I don't work or know anybody that works for Amazon, so I don't know what goes on behind the scenes when they approve or deny applicants, but as long as you fit their guidelines and have a semi-developed website with a privacy policy or disclosure you shouldn't have an issue with getting in. Actually, they're probably one of the most laidback programs when it comes to accepting people as affiliates.
However, if you find yourself denied to the program make sure you are adhering to their terms and conditions. Usually it's either because you're violating their agreement (Amazon doesn't approve websites with sexually explicit material, violence, discrimination, or ones that promote illegal activities) or because your site isn't developed enough. When first starting out in affiliate marketing, many people get anxious and start applying for affiliate programs left and right, before they even have a solid foundation for promoting the material.
You can always wait and reapply after you've tweaked or added more content to your site. They welcome applicants to reapply at any time, so not getting in on the first attempt isn't the end of the world.
Once Accepted, Can I Realistically Expect To Make Money As An Amazon Affiliate?
You can definitely make money using Amazon's program, but the amount of income you make is going to be highly variable. There are right and wrong ways to market online; posting Amazon's affiliate links around your website and social media isn't going to be enough to make money.
Sure, you may get lucky and get the odd sale here and there – but if you're not providing value to your readers, there's no reason for people to buy from your link.
Another huge chunk of the equation is the types of products you are selling from Amazon. Their commission rates are generally lower than average, so if you're promoting a $5.00 product at 4% base commission, that's only 20 cents per sale! You'd have to make a lot of sales to even earn anything worthwhile, and it probably isn't worth it.
The key is to promote higher priced items – ones that earn you at least $4 or $5 a sale, but preferably above $15. Keep in mind the more you can make per sale, the less sales you have to make to earn money; which ultimately comes down to less work for you.
Amazon isn't the only way to make money online, but it's a tool you can leverage to help you out with the battle. The program only will "work" for you if you put in the effort to make it work. It takes proper training and guidance to get started no matter what affiliate program you're using.
Can You Make Money on Instagram?
Yes, you can definitely make money on Instagram.
The enthusiasts of this social media platform are always looking out for new ways on how to earn money from Instagram.
Now you might be thinking: right, I get that it's possible, but how exactly can I be making money on Instagram?
Don't worry, we'll unravel the mysteries of how people make money on Instagram in detail, but let's first take a look at a few ways that it can be done.
You could be focusing on sponsored posts for brands that want to reach to your audience, making you the perfect medium to do that. Or, you could become an affiliate, and earn money by selling products that belong to other brands. These two main ways aside, you could also be selling your own products, which could be physical or digital products, or even a service. Basically, you can sell services and products, just like in any e commerce business environment.
As long as the business can be expressed visually and creatively for marketing purposes, you can tap into Instagram's millions of users.



The Power Of Instagram
The numbers behind Instagram are staggering, and the platform is catching up with Facebook's growth. While Facebook has 2.07 billion monthly active users, Instagram's growth has reached 800 million users over 7 years in 2017 since its launch in 2010.
With Instagram gaining nonstop popularity, it's no surprise that Instagrammers are becoming an unstoppable force. They've figured out ways to make money on Instagram, and cash in on the pictures that they take.
For business purposes, the following figures are worthy of consideration for people who want to make money with Instagram:
800 million users are active every month. That's almost three times the US population.
500 million users are active every day. That's almost double the US population.
In 2017, 70.7 percent of US businesses use Instagram. With 30 million businesses(both large and small) in the USA, this number translates to 21 million US businesses using Instagram.
80 percent of Instagram users follow at least one business account. This translates to 640 million users following at least one business account.
There are 2 million Instagram advertisers every month.
Time spent on Instagram increases by 80 percent every year.
In 2016, 48 percent of US brands used Instagram to promote their businesses. In 2017, that number reached 71 percent. In 2018, it's expected to reach 82 percent.
300 million Instagram accounts use Instagram Stories every day.
Instagram users by age:
18 to 29 years old: 59 percent
30 to 49 years old: 33 percent
50 to 64 years old: 18 percent
64+ years old: 8 percent
Instagram users by gender:
Female: 38 percent
Male: 26 percent
Other: 36 percent
Instagram posts with location tags get 79 percent more engagement.
Photos with faces get 38 percent more likes.
User-generated content has a 4.5 percent higher conversion rate.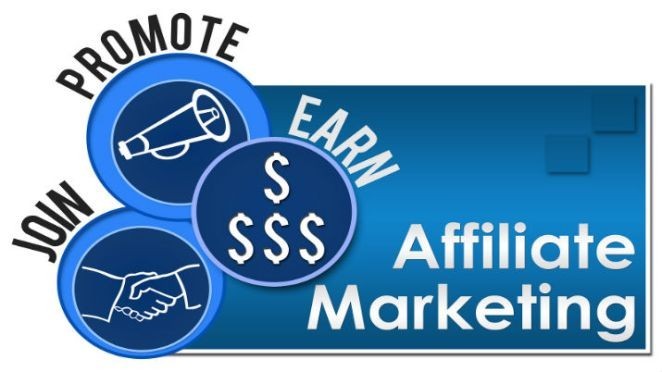 Where to Find Affiliate Programs
To join an affiliate network or program, simply go to the site and complete their online application form. Some programs will give you instant approval while others require a human to check out your application before it is approved. Once it is approved, you'll be given some HTML code which you can cut-and-paste into your web page.
Note that some affiliate networks and programs will not accept you unless you have your own domain name. If you are planning to earn from your site, you should seriously consider registering your own domain name.
How To Choose An Affiliate Program
How should you choose an affiliate program? My suggestion is not to choose a program according to the payment scheme, but rather according to the kind of people who are likely to visit your website. For example, if you are targeting parents on your site, links to affiliates with educational software, books and the like may generate more revenue than banners that link to web hosting companies.
The most important rule of choosing an affiliate program is to know your target audience.
Another point to consider is whether you really want to join every single affiliate program that comes your way. Concentrating your advertisements from one network may allow you to be paid faster. If you advertise for hundreds of different affiliate networks on your site, you may end up earning only (say) a few dollars per month from each network. If your advertiser's minimum payment amount is higher than what you can earn each month, it may take you a long time before you accrue enough to be paid.
On the other hand, that formula does not necessarily hold true for every site (or every page on your site, for that matter). For example, if your site has a particular theme, and an affiliate network only supports one or two suitable advertisers, you might want to sign up for a few affiliate networks to get a greater number of relevant advertisers.
After all, advertisements that are relevant to your audience are more effective than general advertisements. (What's the point of putting banners from only one affiliate if nobody is going to click them?)
Automated Context-Sensitive Advertising
One of the best and latest trend in website sponsorship is to sign up with an advertising network like Google AdSense. The advertising network automatically checks your web page and determines the most relevant advertisement for the page.
The theory is that you get advertisements targeted at the interests of your visitors without much effort from you. As mentioned earlier, targeted ads tend to result in better performance and returns. In practice though, you are ceding control of the advertisements that appear on your site with the occasional bad result. If your site is supposed to be family friendly like mybiblequestions.com, you'll probably still end up spending time weeding out undesirable advertisements by logging into the network's system and blocking some adverts.
This of course assumes that the advertising network gives you enough granularity of control. It also assumes that the offending advertisement happened to appear when you visited your site so that you actually know that it was used on your pages.
In case you're wondering what I'm talking about: the adverts shown tend to be different for every visitor, depending on the ads available at that time, his/her location in the world, and which sites he/she has visited in the past. As such, with this method, what you see may not be what your visitor sees, making it impossible for you to know for sure what is on your site for any particular visitor.
Final Thought
Advertising revenue is one of the most effortless way to earn money from your site. You merely have to put the banner there and wait for the money to roll in. (Well, okay, maybe not. You will still need to have some visitors first before you can make anything.)
Why wait? If you already have a website, let it earn even while you sleep (literally). Every day you let your site "idle" without advertising is a day of lost opportunity. The more you wait is another day lost in writing content and getting ranked on all the top search engines. Don't get started now!
Thanks For Reading,
MoreMoneyAffiliate